Regular price
Sale price
$6.99 USD
Unit price
per
Sale
Coming soon
Blend of cacao and creamy coconut, resulting in a sweet milk chocolatey flavor that softly melts in your mouth. 
INGREDIENTS: cacao bean*, coconut palm sugar*, coconut flakes*, cacao butter*, vanilla powder*. *organic.  
Taste notes: creamy, round, sweet
Texture: Soft, smooth.
Color: Light brown
Smell: Round, coconutty, creamy, sweet
Chocolate, minimum 51% cacao content. 
Store in a cool, dry place. Dairy-free, gluten-free and soy-free. 
May contain nuts: cashews.
This bar is proudly handmade with love in Finland - the happiest country in the world by Goodio Chocolate Artists.
ORGANIC - VEGAN - GLUTEN-FREE
Net weight: 1.7 oz.
Share
View full details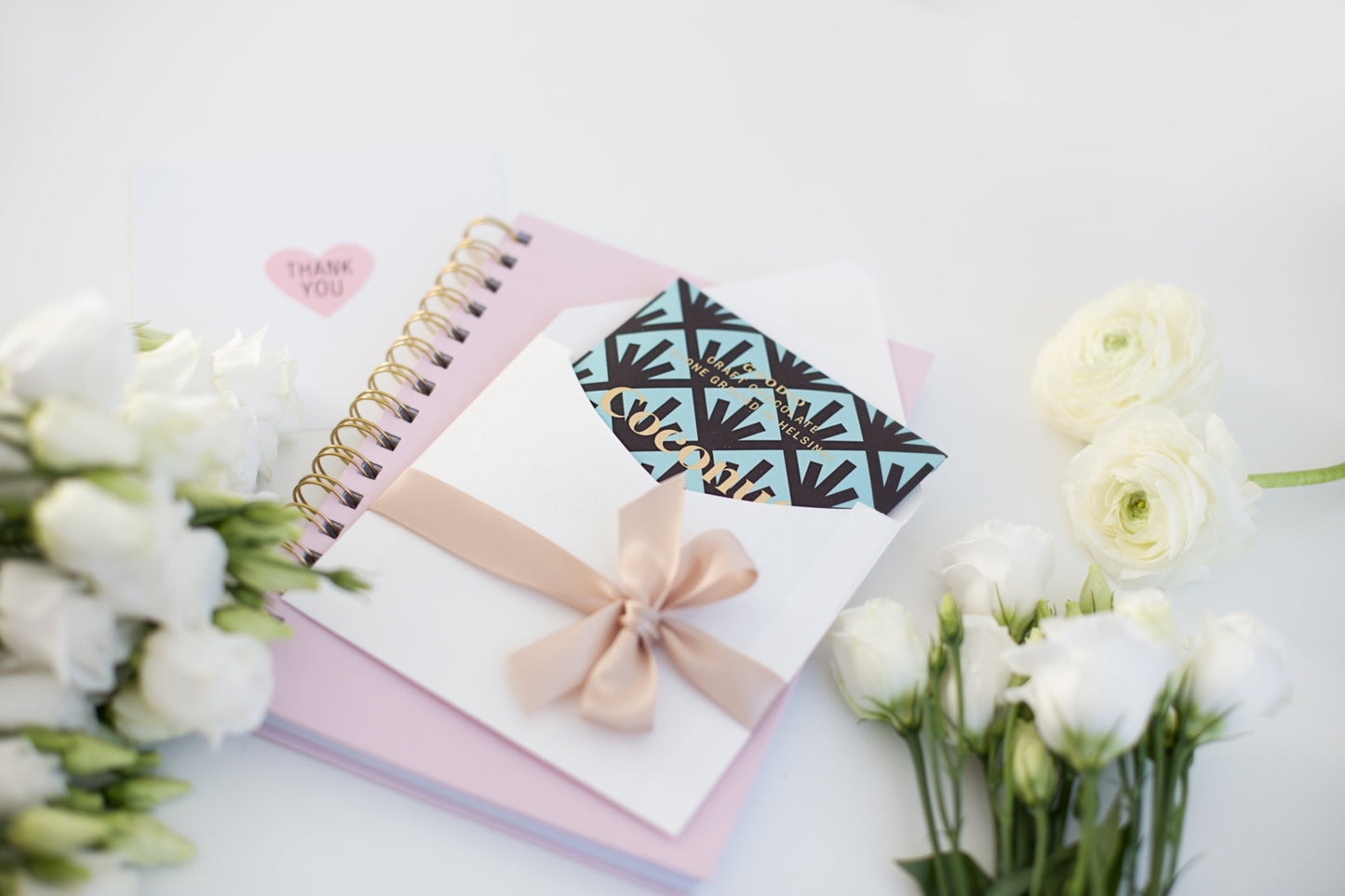 imakeyouskinny
And another Danielle approved ☑️ Chocolate bar. It's pretty spectacular and perfectly sweet!
Simply my favorite!
Although a bit pricey, it's the nicest vegan chocolate I had. Alongside the MINT and CHAI. Thank you Goodio for the love you put in it!!! Plus, the packaging design is great, and it feels like I am opening a card/book and instead of words I eat chocolate. :-)
Love your chocolates, especially coconut and mint!